Developing a meditation practice is so much easier with the support of a group. Every Sunday evening from 6pm – 8pm, join us as we explore the liberating insights and practices taught by the Buddha. Each week we host experienced contemporary meditation teachers, who give talks on various aspects of the practice.
Cost is by donation. The teachings are considered beyond a monetary value so instead the tradition of dana (generosity) is practiced. Those that wish to support the continuation of the group and the teacher's offerings, can do so via donation boxes on the night.
We sit together at Haiku Arts and Yoga Studio which is located just under the 'Wrapture' restaurant on Russell St, a few doors down from West End post office. Head down the concrete ramp and open the sliding door.
Feb
17
Sun
Georgia Cummings – Chronic Pain – The Practice of Non-Preference (Darlene Cohen)
Feb 17 @ 6:00 pm – 8:00 pm
Feb
23
Sat
Insight Dialogue Daylong Workshop – Jill Shepherd

@ Bodhi Chan Meditation
Feb 23 @ 9:30 am – 4:30 pm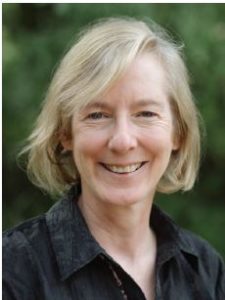 We are very fortunate to be welcoming an esteemed dharma teacher to Brisbane on 23 Feb, one who is both internationally recognized and also a "local" girl – well, local to New Zealand, at least! Please find the Insight Dialogue workshop full flyer for Jill Shepherd's daylong workshop on the relational meditation practice of Insight Dialogue, to be held at Bodhi Chan Meditation Centre.
About Insight Dialogue
Insight Dialogue is an interpersonal meditation practice that brings the mindfulness and tranquility of silent meditation into our
experience with others. Resting on the foundation of traditional Buddhist teachings, this offers a way to integrate wisdom and
compassion into our relational lives through mindful speaking and mindful listening.
In this workshop, we will use the power of relational meditation practice to understand the habits of heart and mind that lead to
stress and distress, and how to free ourselves so we can live together with greater ease and happiness. Working in pairs, we will
explore the guidelines of Insight Dialogue and classical Buddhist teachings on Wise Speech.
For more information about Insight Dialogue, please see https://metta.org/insight-dialogue-3/
Registration is essential at: https://insightdialoguebrisbanewithjillshepherd.eventbrite.com
Cost: $50 registration fee + dana/donation to the teacher on the day
Food: Please bring your own lunch to enjoy. Tea will be supplied.
Equipment: Some chairs and cushions will be available, but please bring your own meditation cushion
or bench if you prefer, and a shawl or blanket.
Questions: Lulu Cook at lulucook@icloud.com or 0429043564 for info or concession pricing.
This event is brought to you by Dharma Brisbane.